Airtel broadband
Welcome ! This is Airtel broadband sales team, Chandigarh and Punjab. Data consumption and internet subscribers are increasing fast and demand of higher internet speeds is also growing continuously. More people are taking interest in high speed fiber ftth broadband connections to fulfill their online data exchange requirements.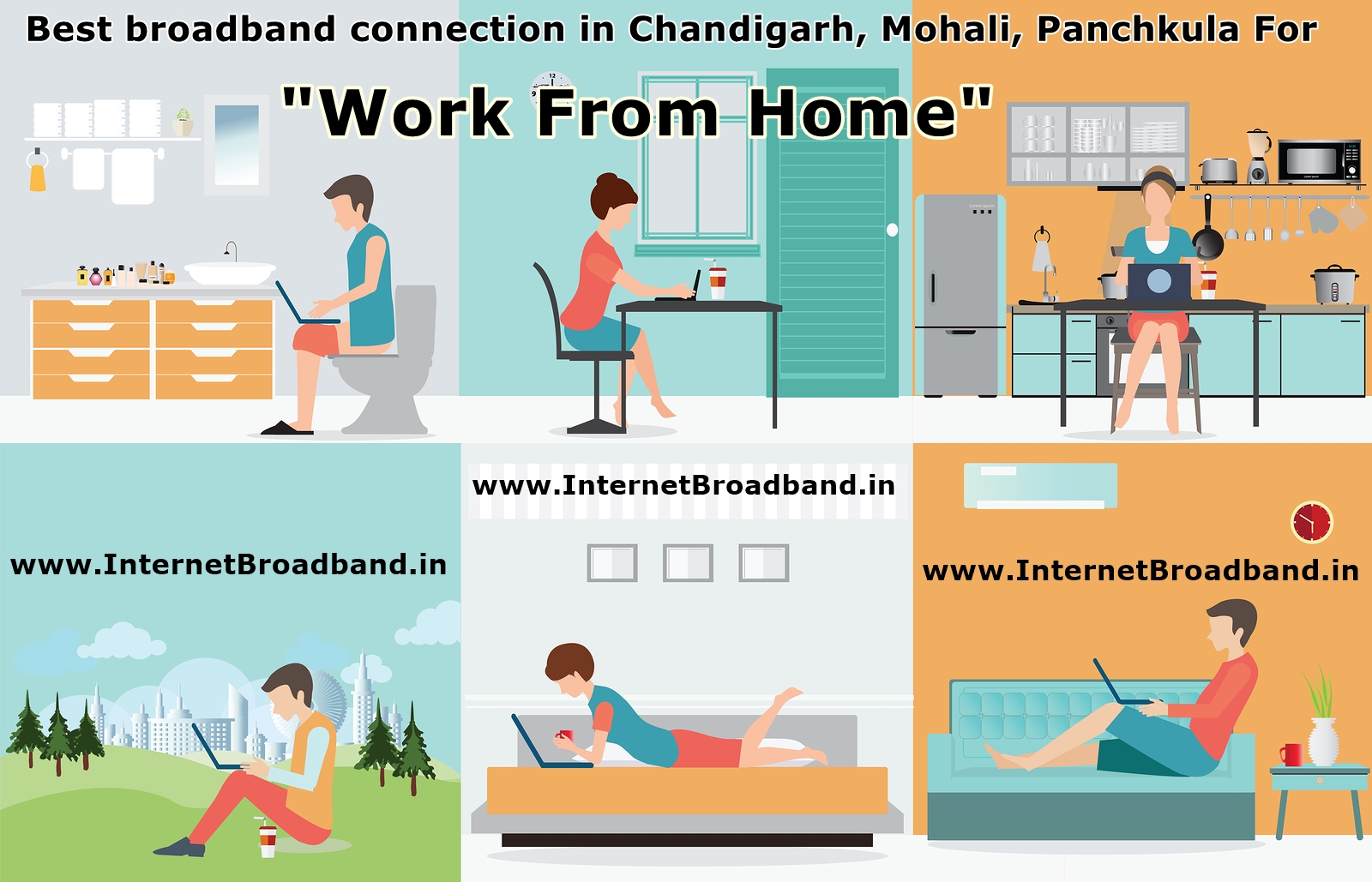 Riya, an Airtel broadband user in chandigarh using Airtel broadband v-fiber internet service, always recommends her friends Airtel, just because of its good services, affordable price and fast speed. Many of other Airtel broadband users like her does the same. Airtel broadband is offering up to 300 Mbps bandwidth on fiber. You are invited to Speak more about performance of Airtel broadband connection in Chandigarh and Punjab, If you are also an internet user in chandigarh using Airtel broadband connection, post your remarks and reviews here. Airtel broadband is providing 40 Mbps speed on V-fibre and up to 300 Mbps on fiber FTTH. So please speak and explore more! Read more! Discuss more! Suggest more! and Do More at www.internetbroadband.in platform.
Airtel broadband in Chandigarh
Chandigarh, Mohali & Panchkula cities are full of I.T professionals and its education level is quite high so it is a challenge for 'internet service provider' companies to satisfy their needs of internet speed and data. Many of new customers from mohali, Panchkula, chd, are using 'Airtel broadband' FTTH optical fiber connection & they are now experiencing benefits of our fibre net services. Try the well reputed broadband operator in Punjab & Chandigarh, try AIRTEL. Newly released internet plans are narrated here at with full description. Latest available updated version of wireless internet technologies in purlieus of chandigarh tricity inclusive Zirakpur, Kharar etc.
What is Airtel V-Fiber broadband service?
V-Fiber or vector is a combination of fiber and Vectorization to deliver fast internet speed up to 100 Mbps, depending upon your location and selected tariff. Airtel is the first operator in the chandigarh and Punjab to deploy Vector broadband service. Airtel V-Fiber service is easy to Subscribe, just apply online here. 
What are the details of Airtel broadband data and internet speed available in monthly tariff plans at Chandigarh tricity ? 
On monthly basis, you can select any suitable rental plans from the list provided here on our website. The broadband data and internet speed vary as per the monthly rental scheme.
Where to apply online for Airtel broadband connection in chandigarh or Punjab?
Right here at out contact page, local numbers of Airtel broadband dealers are provided, you can consult them for best deal in your area. 
What are the different Airtel broadband plans available in Chandigarh?
There is a variety of airtel broadband plans in chandigarh and Punjab, containing different data and speed. The broadband data and internet speed differs according to the price range. 
Which airtel broadband plans are available in Mohali Panchkula and nearby areas?
Here you can see list of more than 20 best Airtel Broadband plans in Chandigarh Mohali panchkula Kharar Zirakpur and derabassi. Find your most suitable internet plan here. List unlimited plans of airtel broadband connection are shown here. To check, please select option from main menu. Get details of airtel broadband service providers, local dealers, airtel broadband shops, distributors in Chandigarh Mohali Panchkula Kharar and Zirakpur.